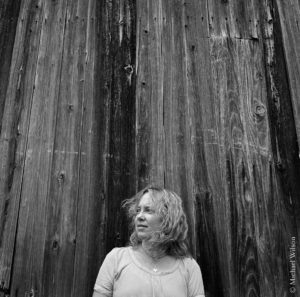 I am the youngest in a family of ten artists. My mother, Mary Anne, is an accomplished musician and English major who was our first teacher of how to live a meaningful life. My father, Thomas Francis, is a Professor of Art who taught all of his children at Saint Ambrose University in Davenport, Iowa. He received his graduate art education at the University of Iowa in printmaking, drawing, and art history—I did not fall far from his tree.
I am a teaching artist myself—having come straight from receiving my M.A and M.F.A. degrees at UI to Xavier University in Cincinnati. I made a living as a graphic designer and illustrator all through my undergraduate and graduate careers. There has never been a time in my life that I haven't made art—it is my occupation and preoccupation. My continuous investigation and learning as an artist and art historian is critical to my success as a teacher—this is what I model to students by my own studio practice and active exhibition record, as well as in travel to museums and collections.
I met my husband, Chris Bedel, in 1988 at a warehouse in Covington, KY where we both rented studios. We have been making art, among other things, ever since! The greatest work we made together is our son, Elijah Bird, who is an amazing performing artist, musician and filmmaker coming into his own—another apple ripens!
To learn more about my work and me—please use the contact link. I look forward to meeting you!